Skip to content
Home
/
These are the pieces currently available to ship. If you see another piece you like on the site and would like it created just for you, contact me! Shipping costs will vary depending on the piece and your location.
TREE OF LIFE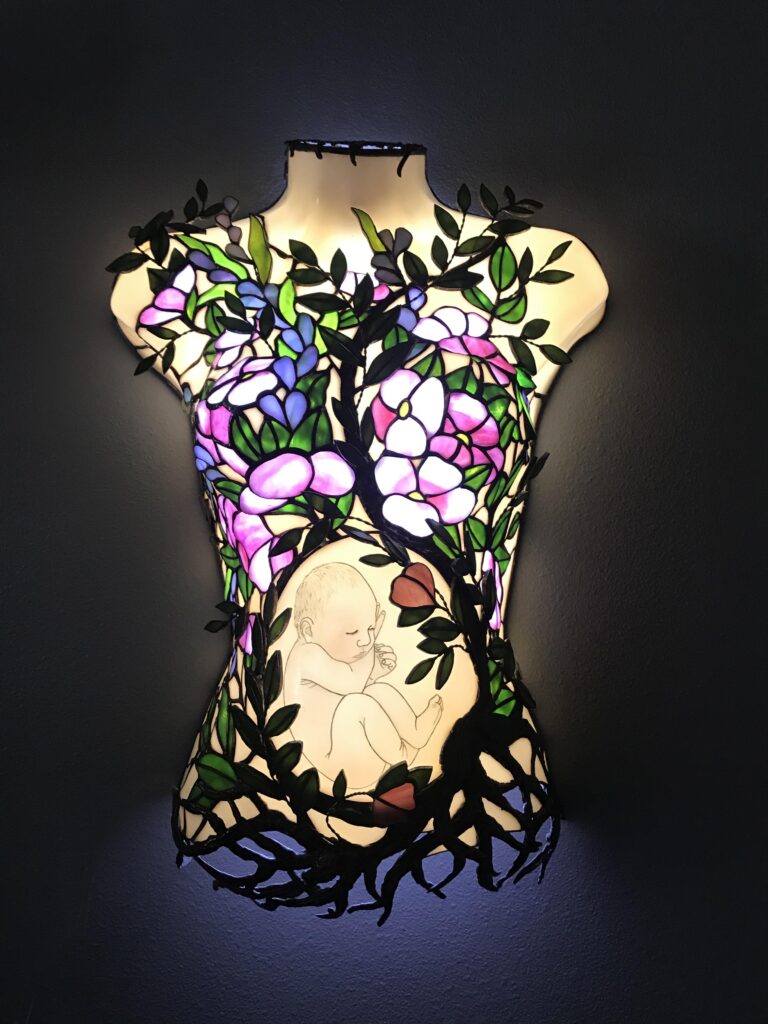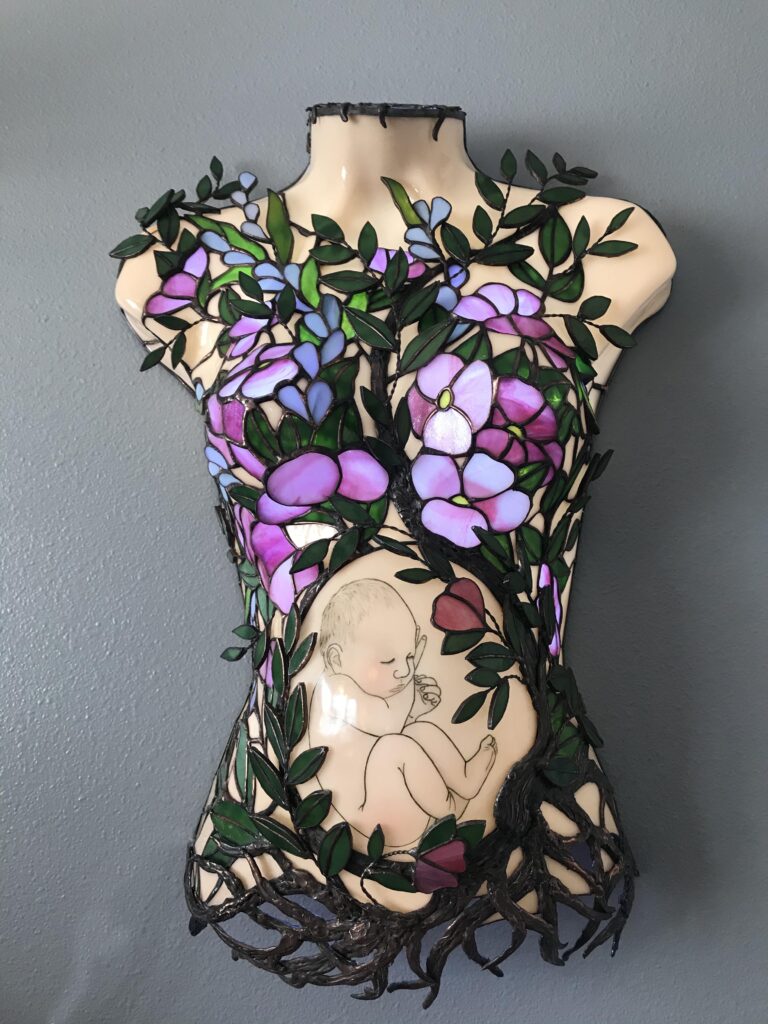 Previous
Next
THE TREE OF LIFE is my depiction of the circle of life. It is approximately 25″x14″ and is a combination of fused, slumped and painted stained glass.  it has an LED rope light that brings its beauty to light! It can be shipped, but I prefer hand delivery. Contact me for information.
$4,000
Underneath the Cherry Tree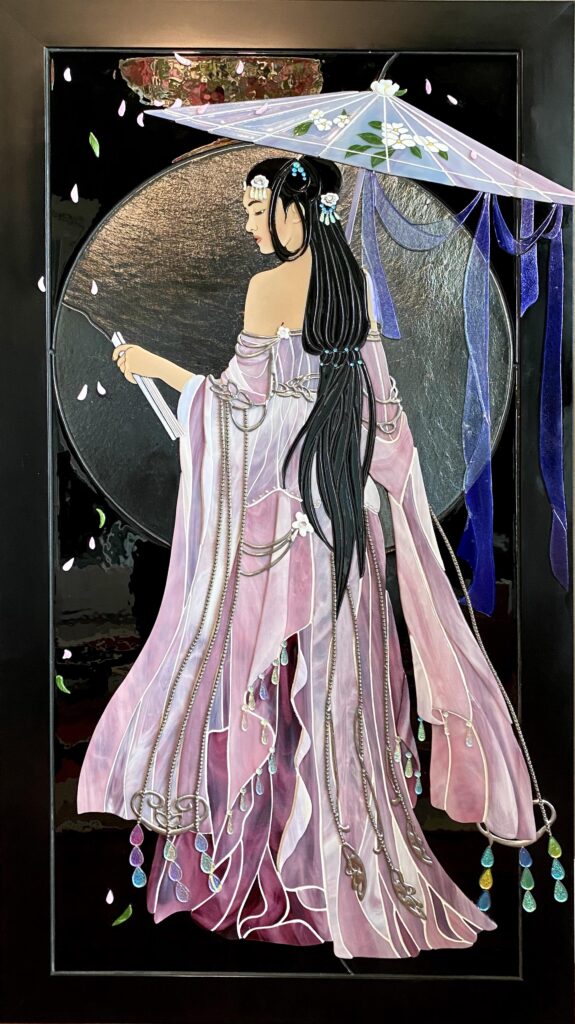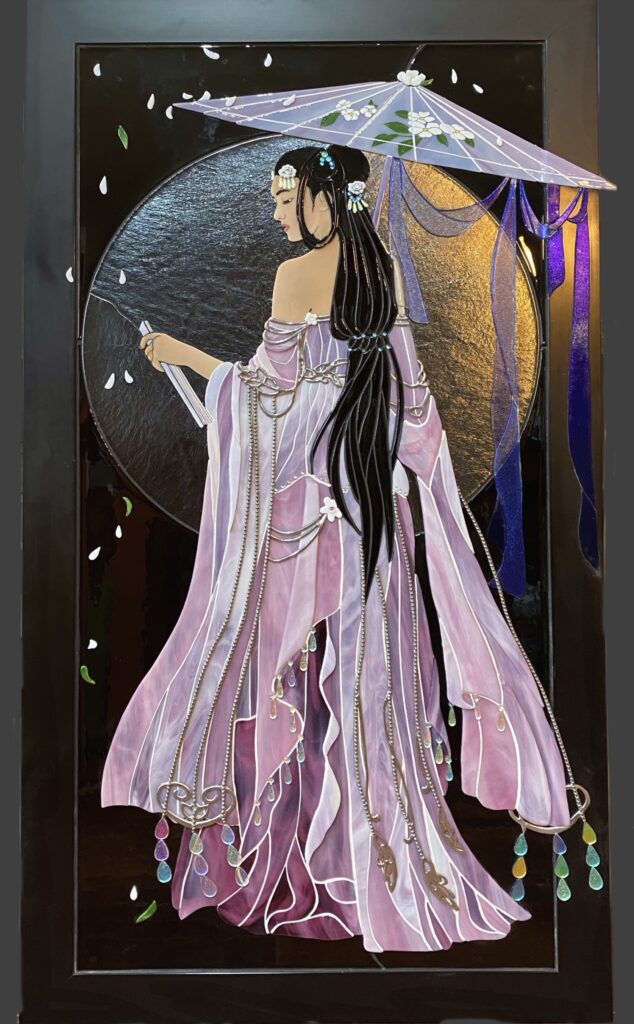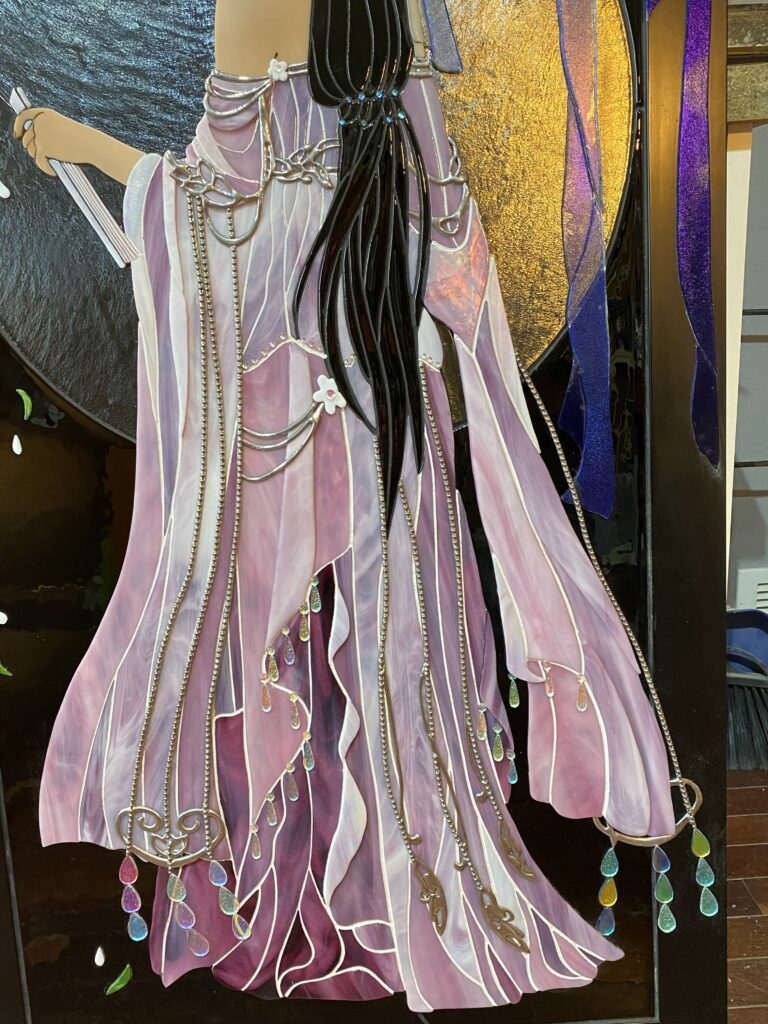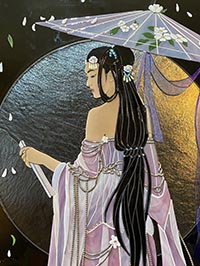 Previous
Next
Underneath the Cherry Tree is 25″x48″ and is a multi-dimensional wall hanging. She has a hand painted face and parasol with dichroic and silver toned overlays on top of iridescent black glass.
3,500 SOLD
Tatooed in Tiffany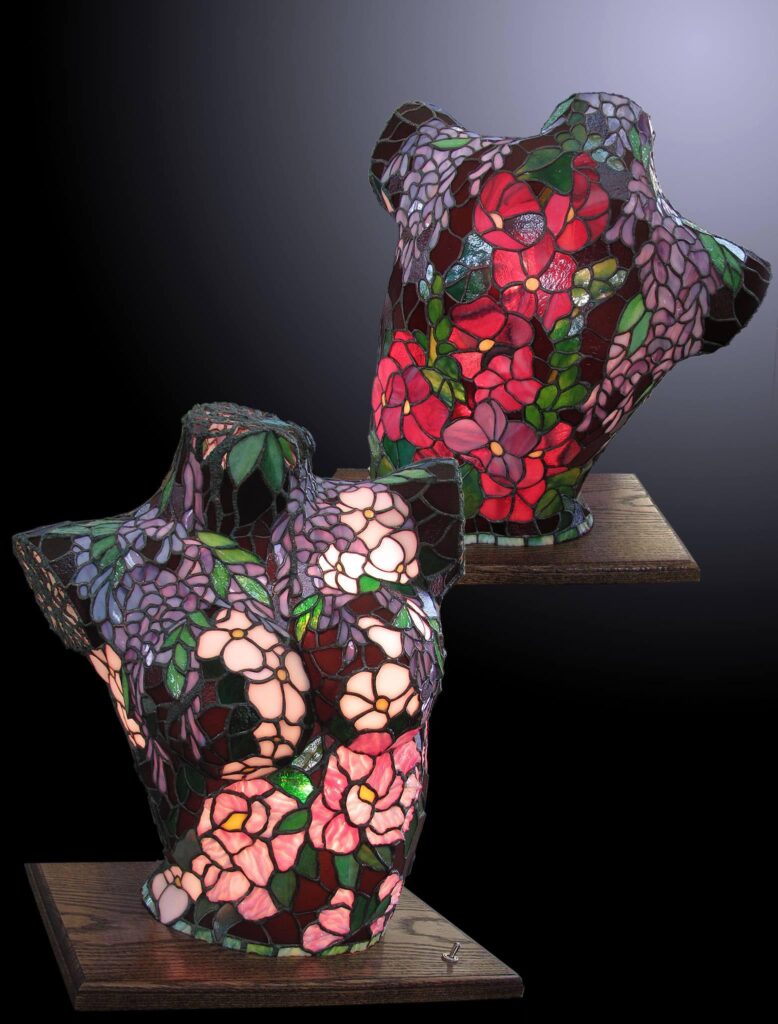 Created in the Tiffany style, this light sculpture measures 14″x20″. This  3 dimensional features holly hocks, roses, wisteria and apple blossoms, all in the Tiffany style.
$4,000 SOLD
black walnut coffee table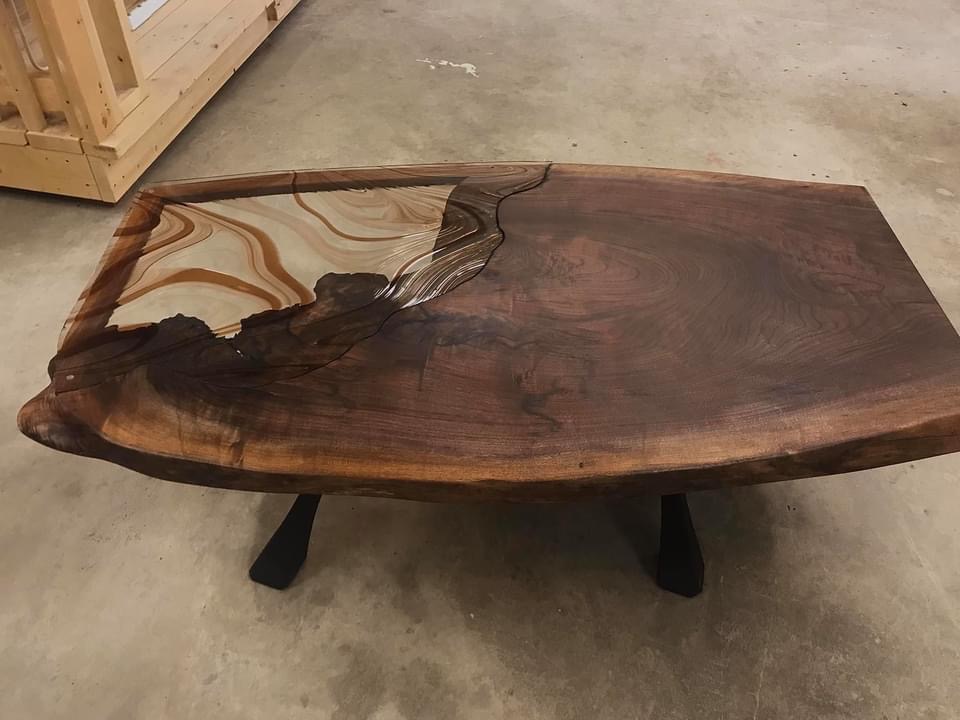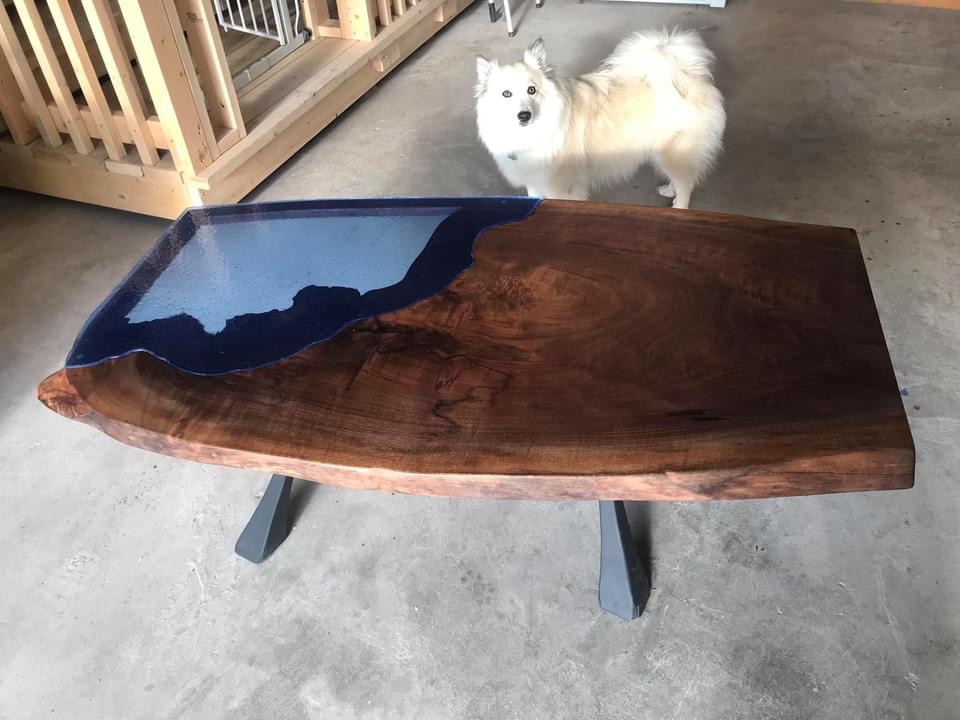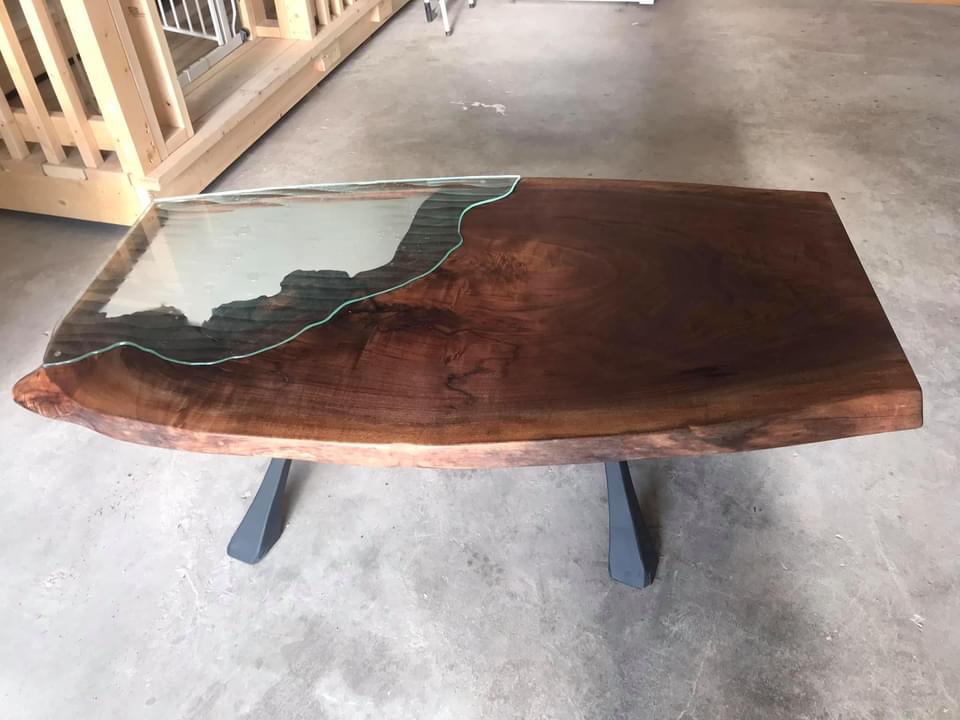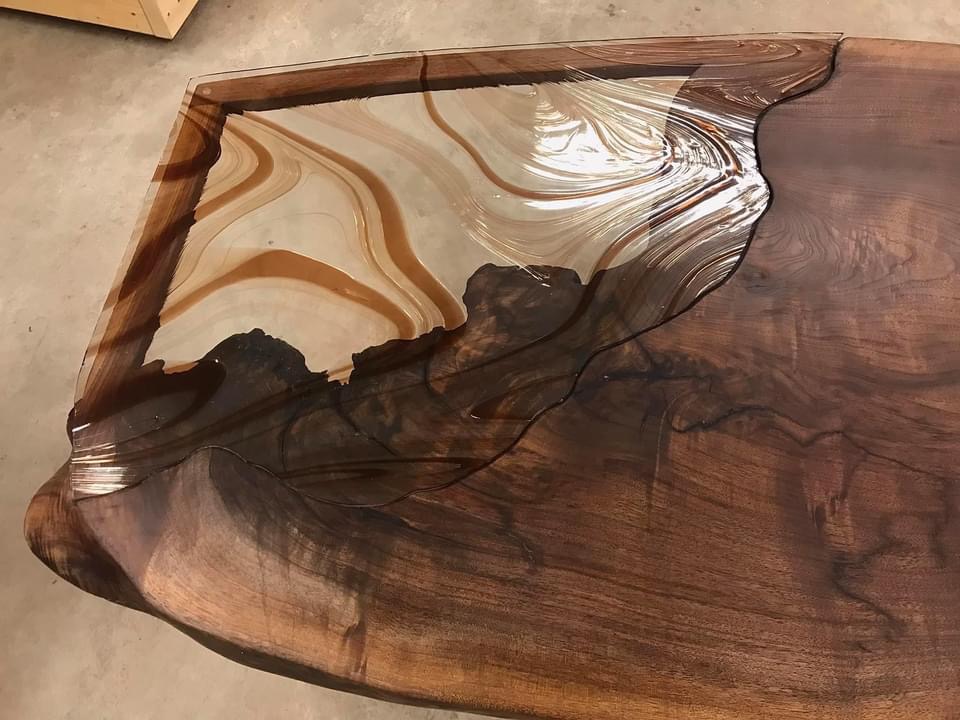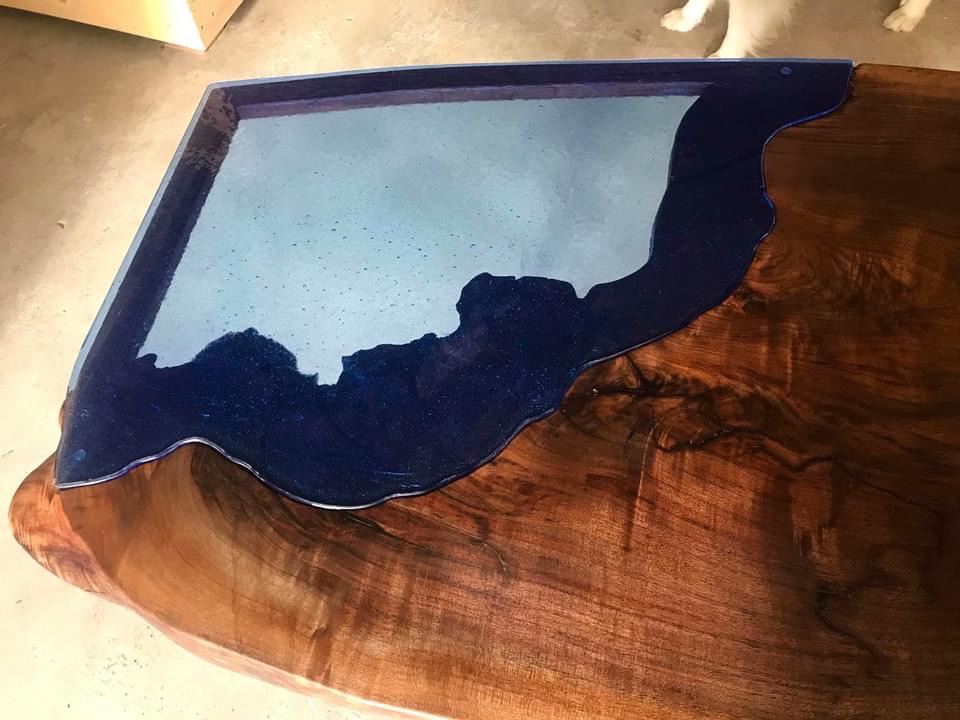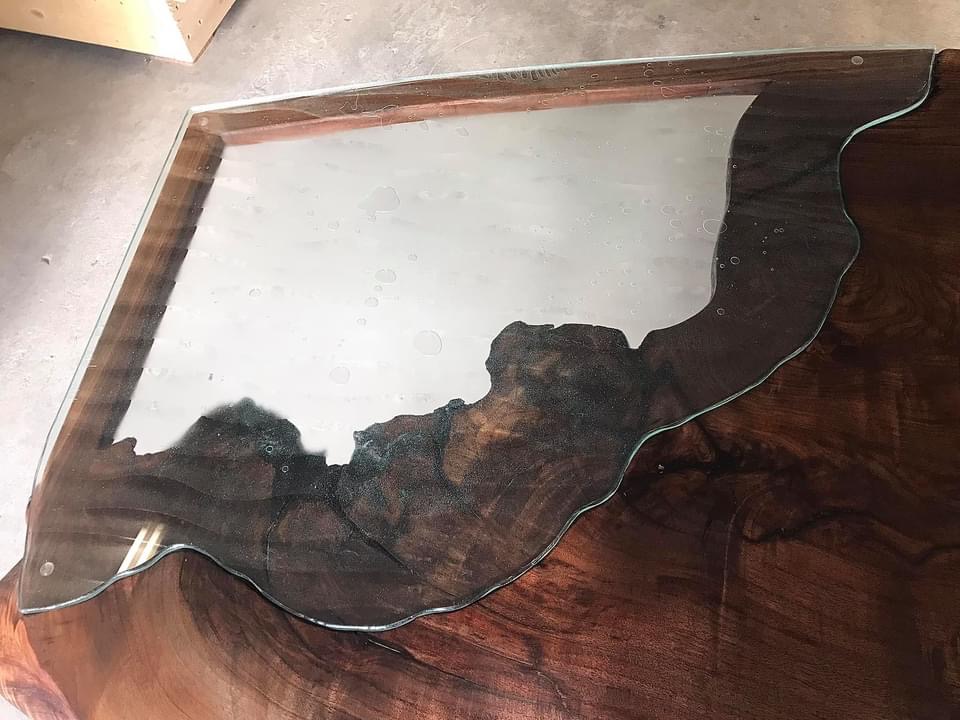 Previous
Next
this black walnut coffee table measures 53″x26″"x19″ high and consists of 3 interchangeable tops. the tops are all hand cut, laminated and polished, 1/4″ glass. Oil rubbed finish
$2,500
OCEAN GYPSY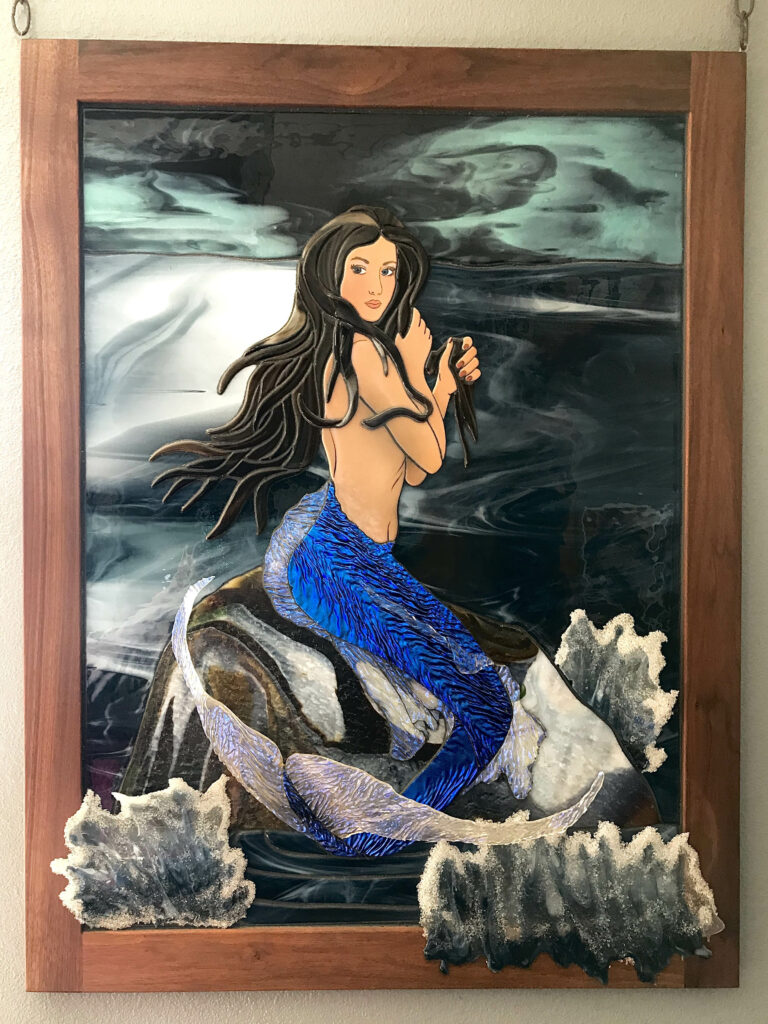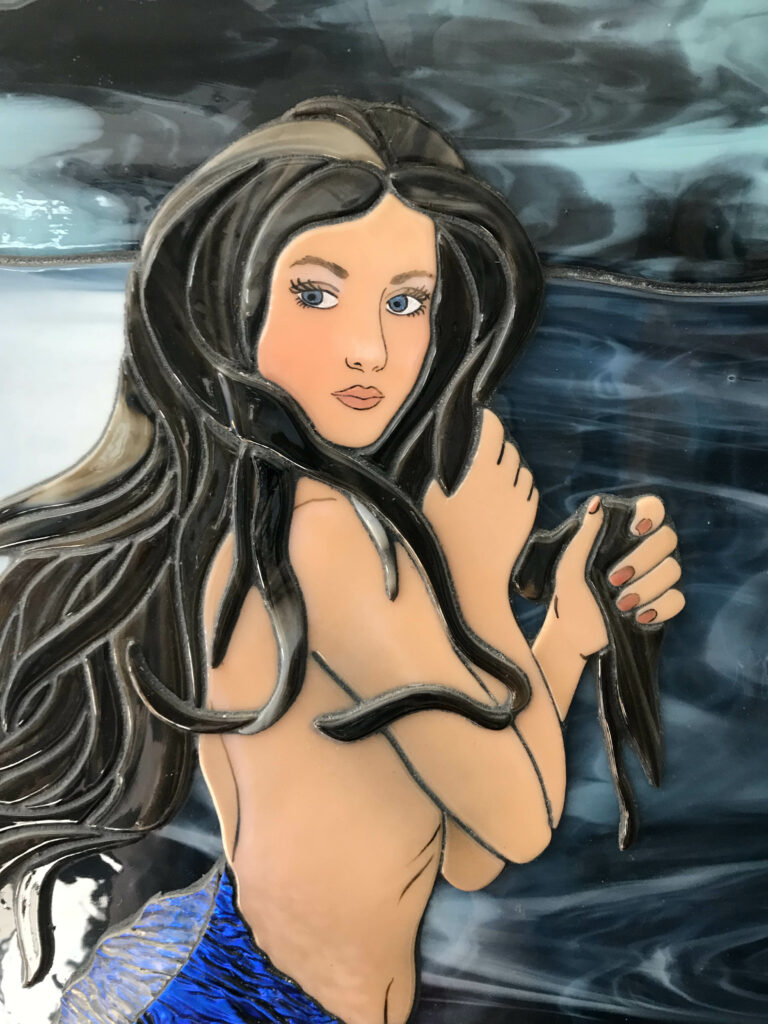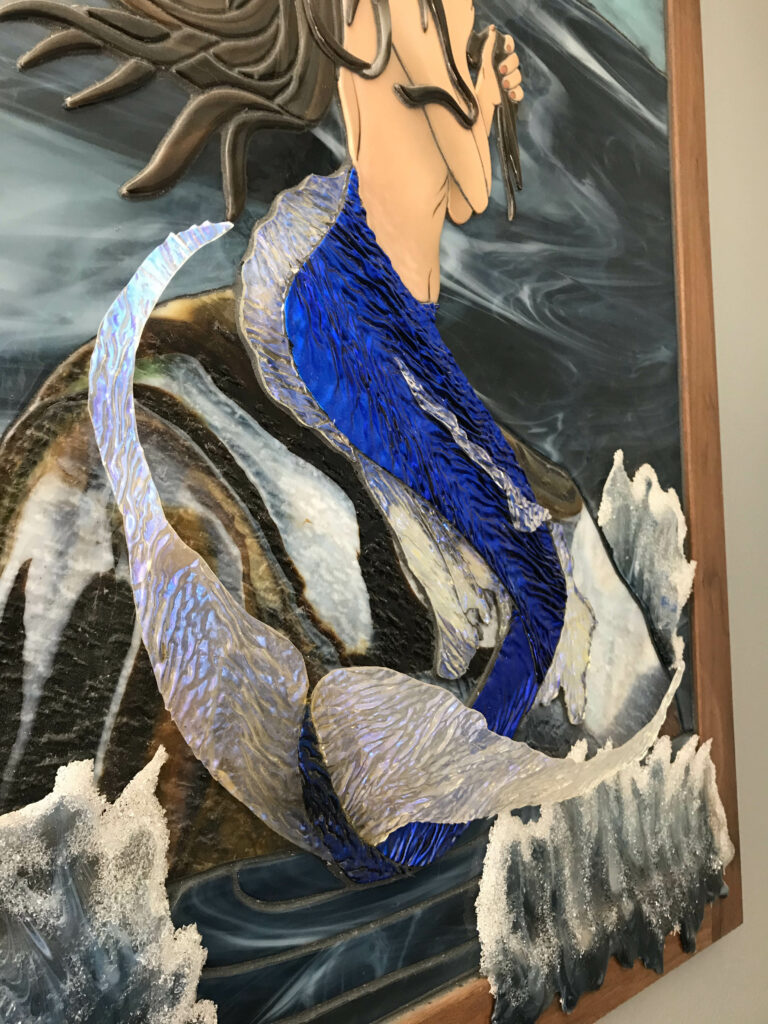 Previous
Next
OCEAN GYPSY is 30″x50″ and is a fused there dimensional wall hanging. it is framed in Cherry wood and is ready to hang. her tail comes off the frame! Shipping is available but I prefer hand delivery.
$1500
war pony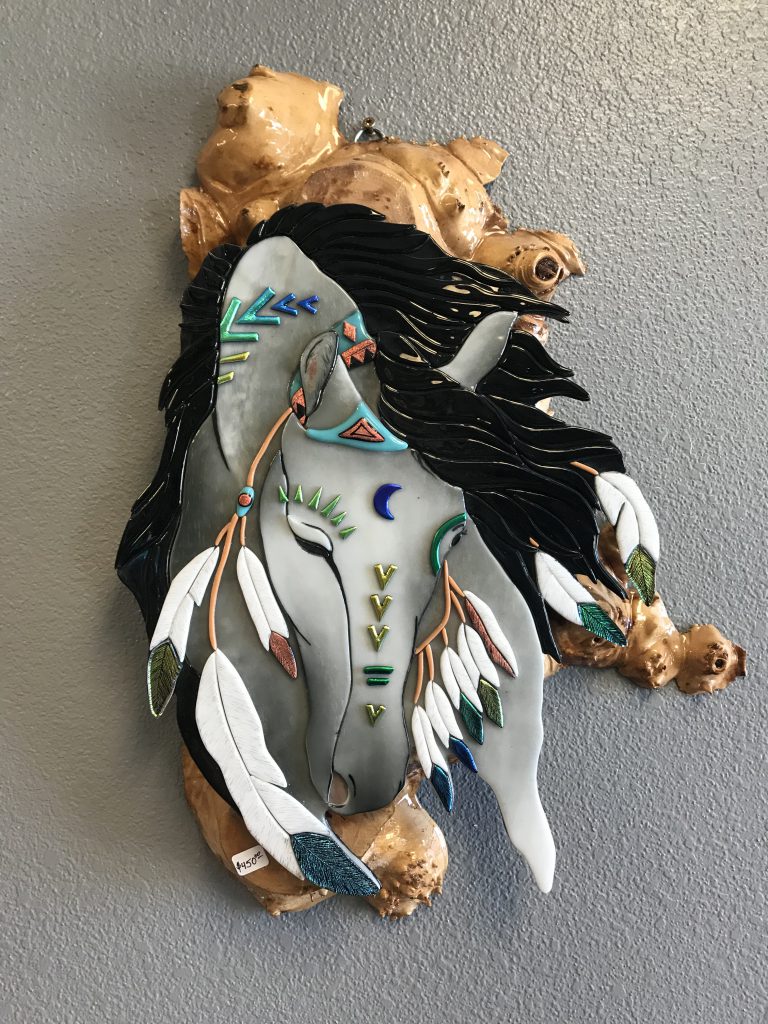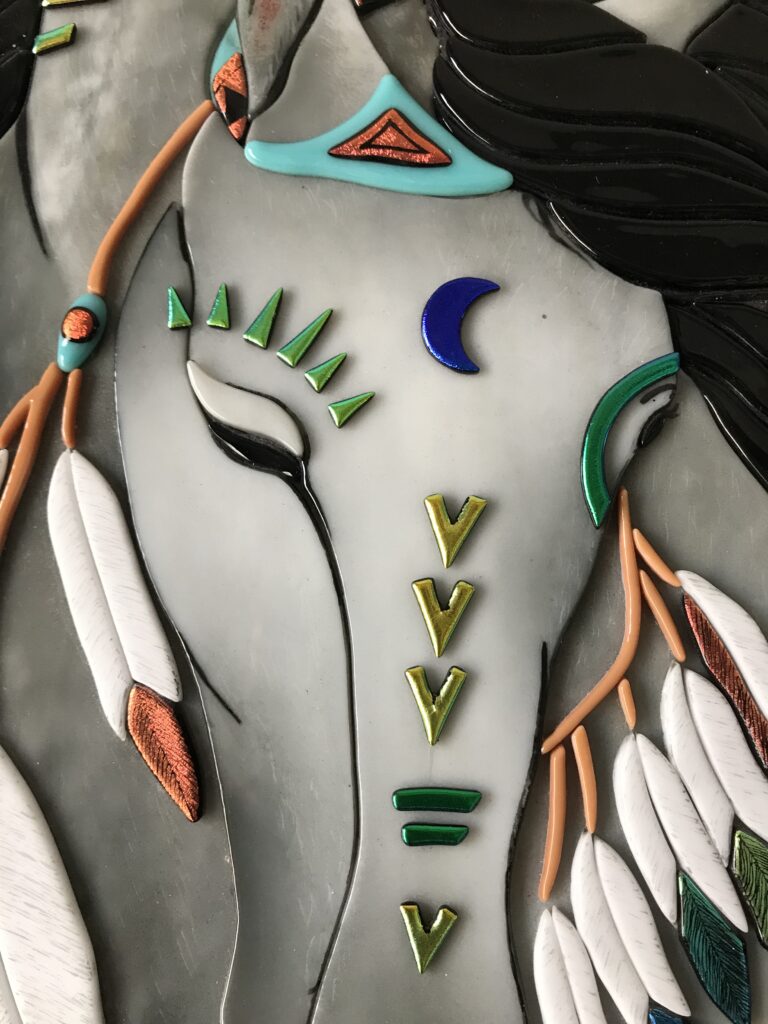 Previous
Next
mounted on burl, this fused glass War Pony is adorned with dichroic embellishments and feathers. it does not depict any specific tribe, but the artwork or the culture. It measures approximately 15″x20″ and is ready to hang on your wall.
$400 SOLD
GINKO AND FLIES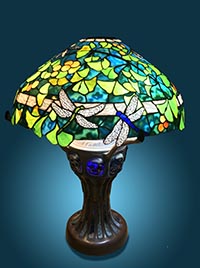 Approximately 25″ tall table lamp with 3 lights. This is an original design.
$1,500 SOLD
DUFFNER and KIMBERLY REPRODUCTION SHADE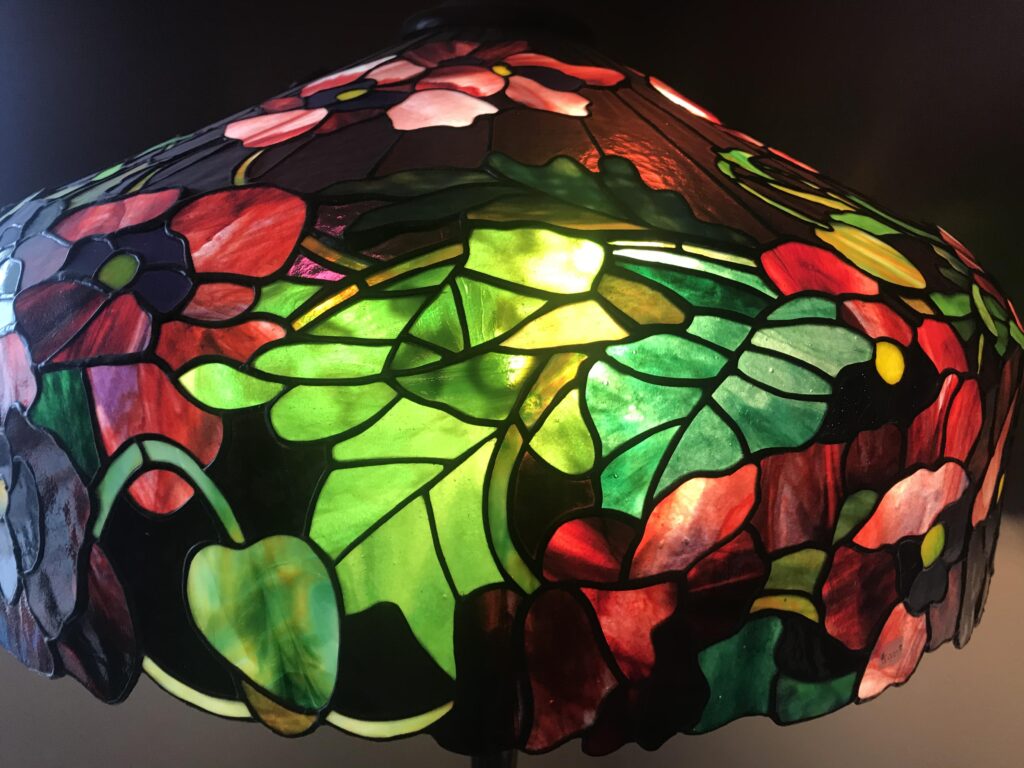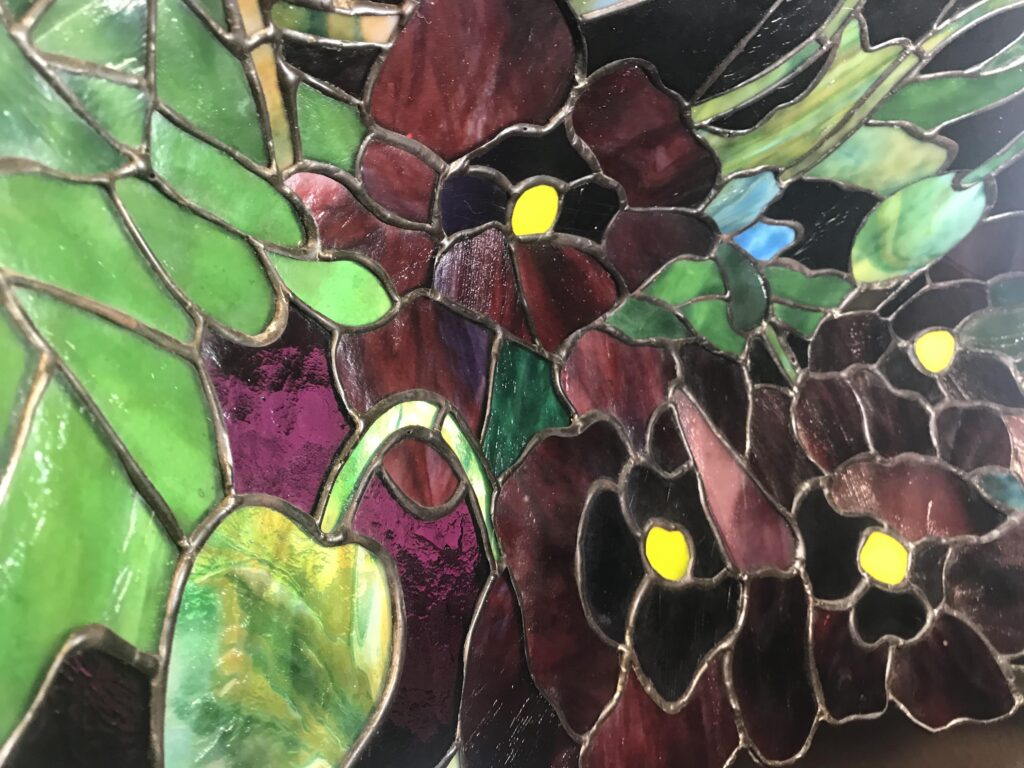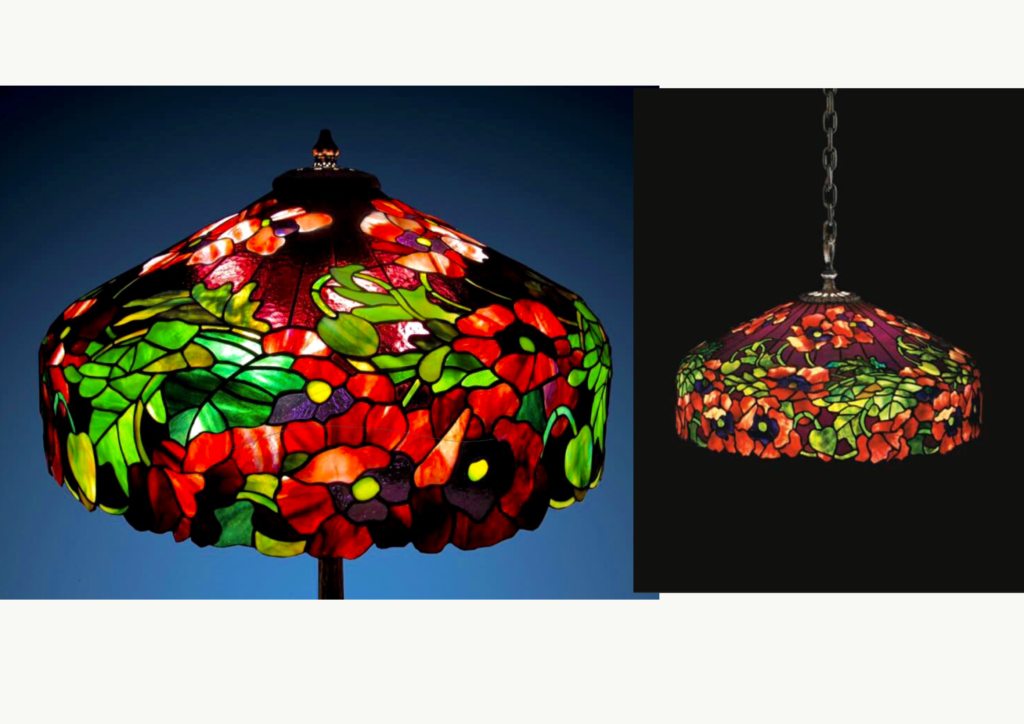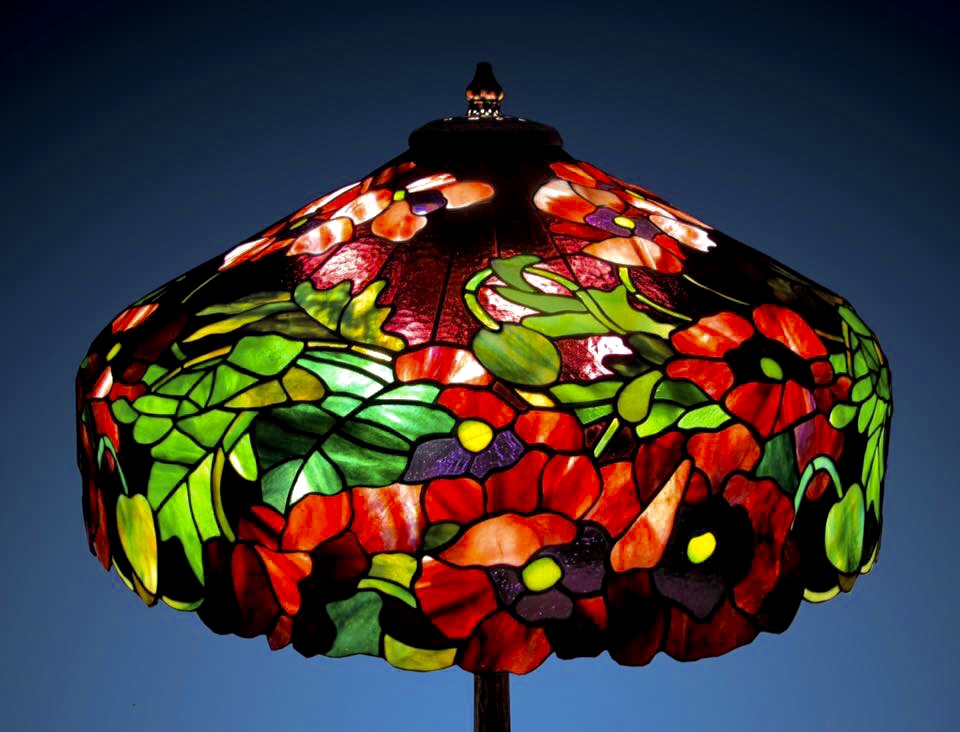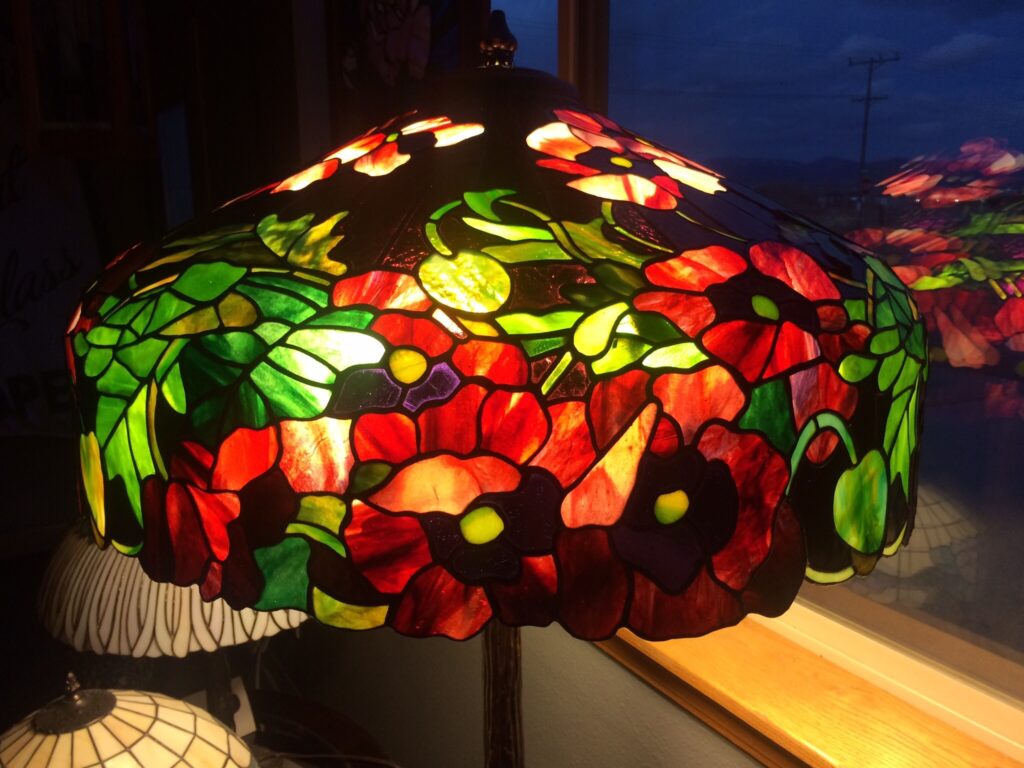 Previous
Next
This is an accurate depiction of  Duffner and Kimberly's POPPY shade.. It is quite large, at 28″ in diameter and is suitable for hanging or as a floor lamp. it has 6 lights on a tree floor base, which is available also.($1,000) Please see the picture of the original and reproduction as a comparison. As far as I know, this is the only reproduction shade ever made.
$3,500.00 shade only
Bigalow and Kennard Reproduction Sunflower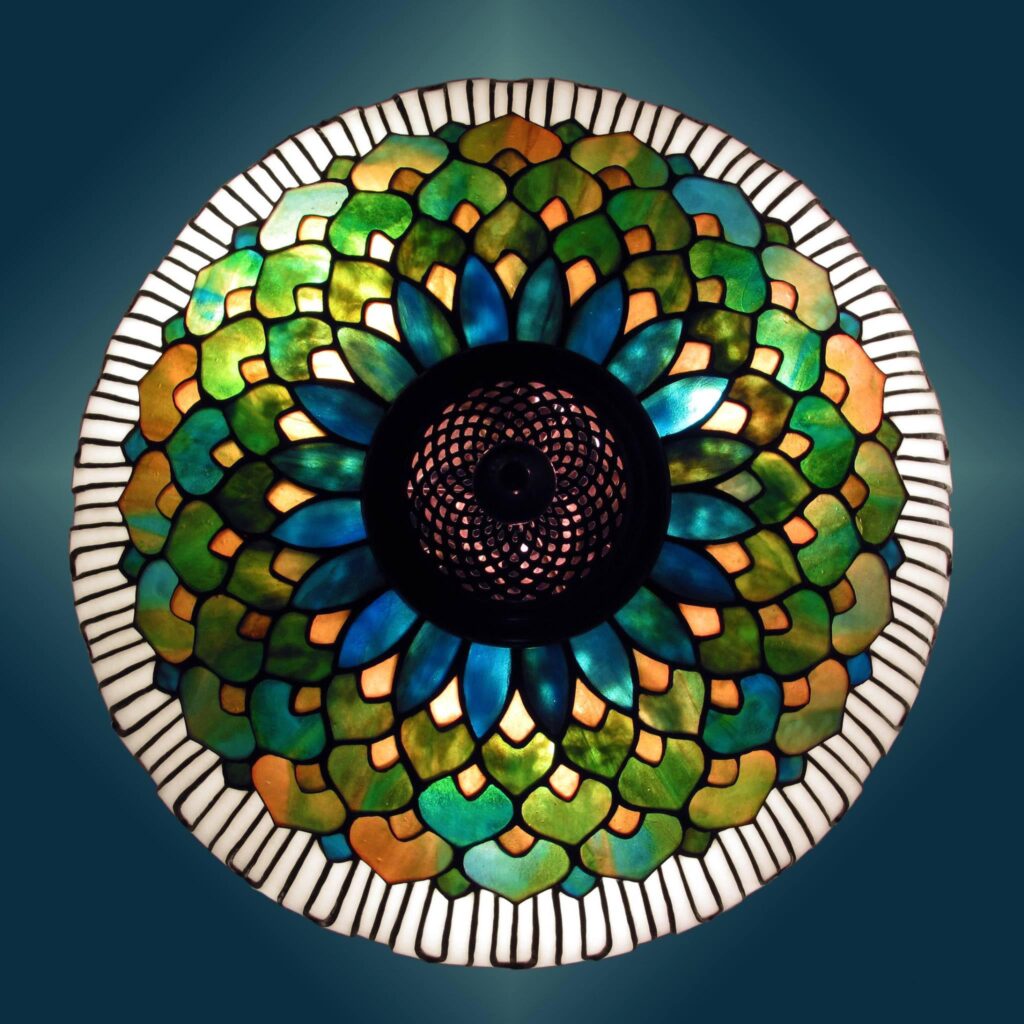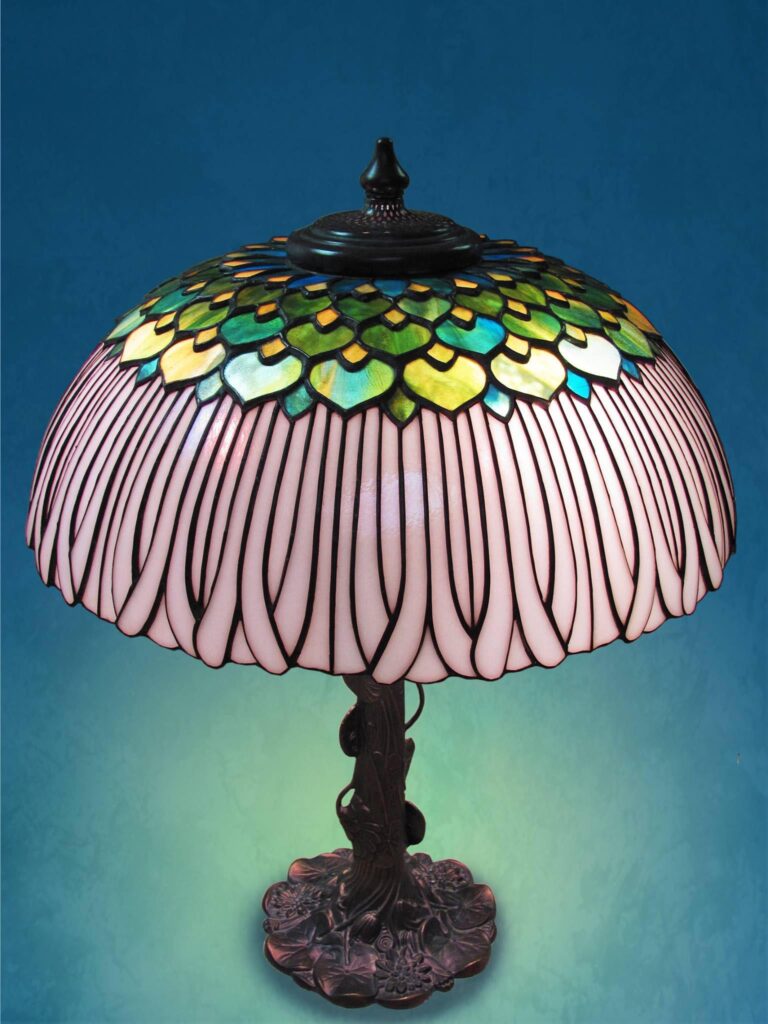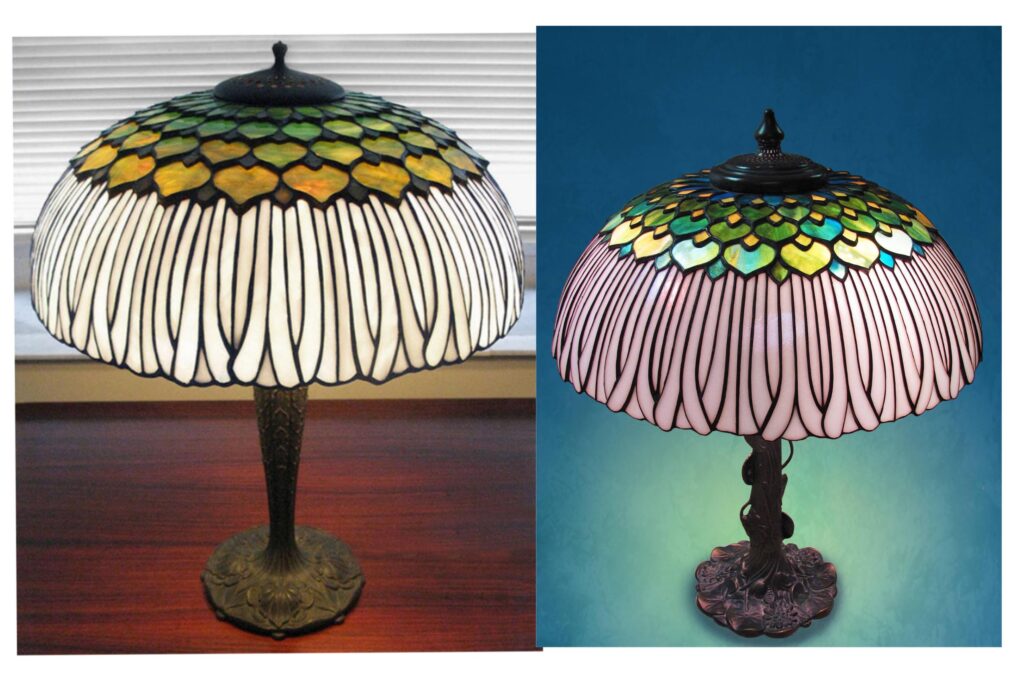 Previous
Next
this is a reproduction Bigalow and Kennard Sunflower shade. Although it has been altered a bit, it still retains the original design with its curved lower petals. please see the photo for comparison. Shade only.
$2,500
DROP SHADE TABLE LAMP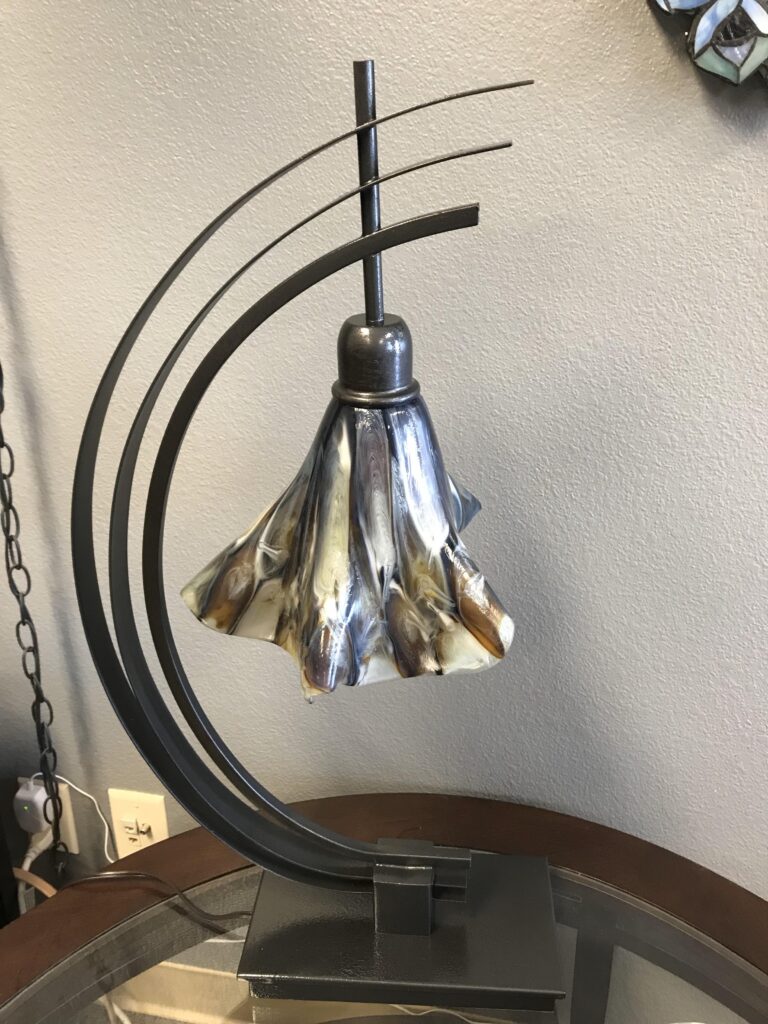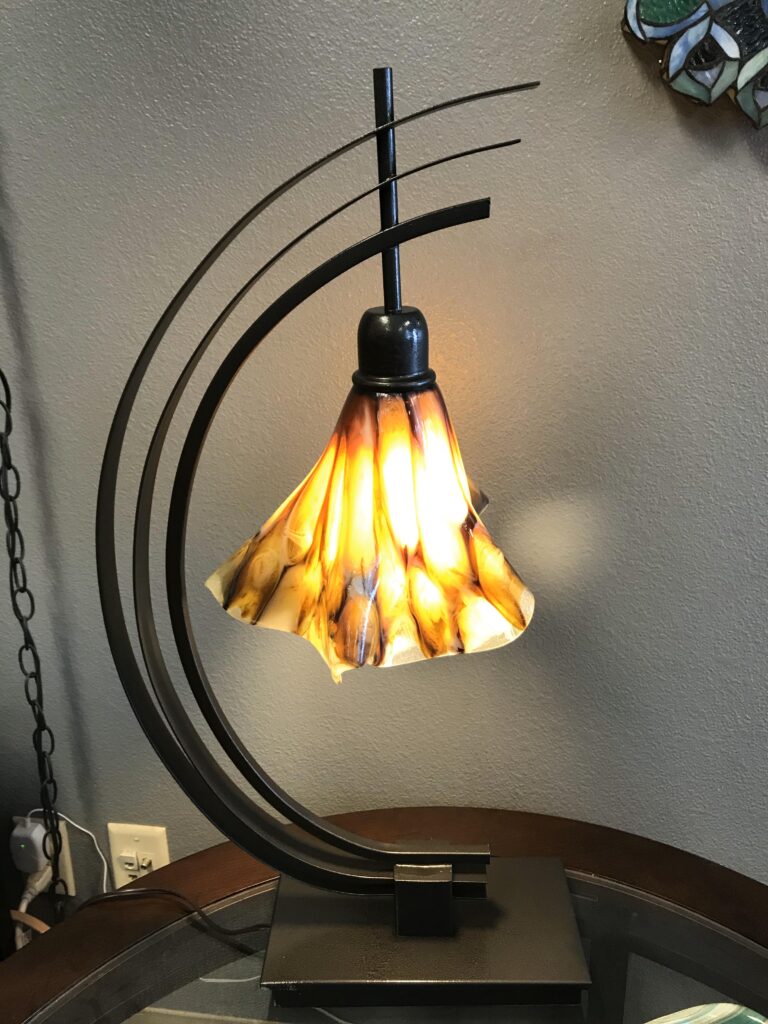 Previous
Next
This is a cute little mid century table lamp with one of a kind drop shade. no two are ever alike!
$450
flaming box elder coffee table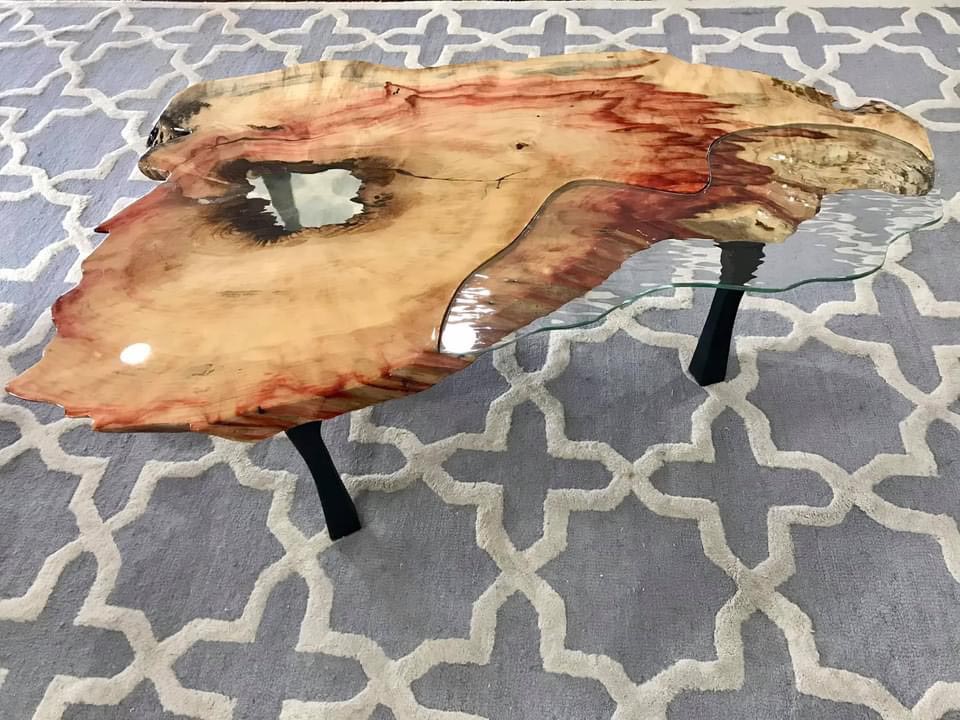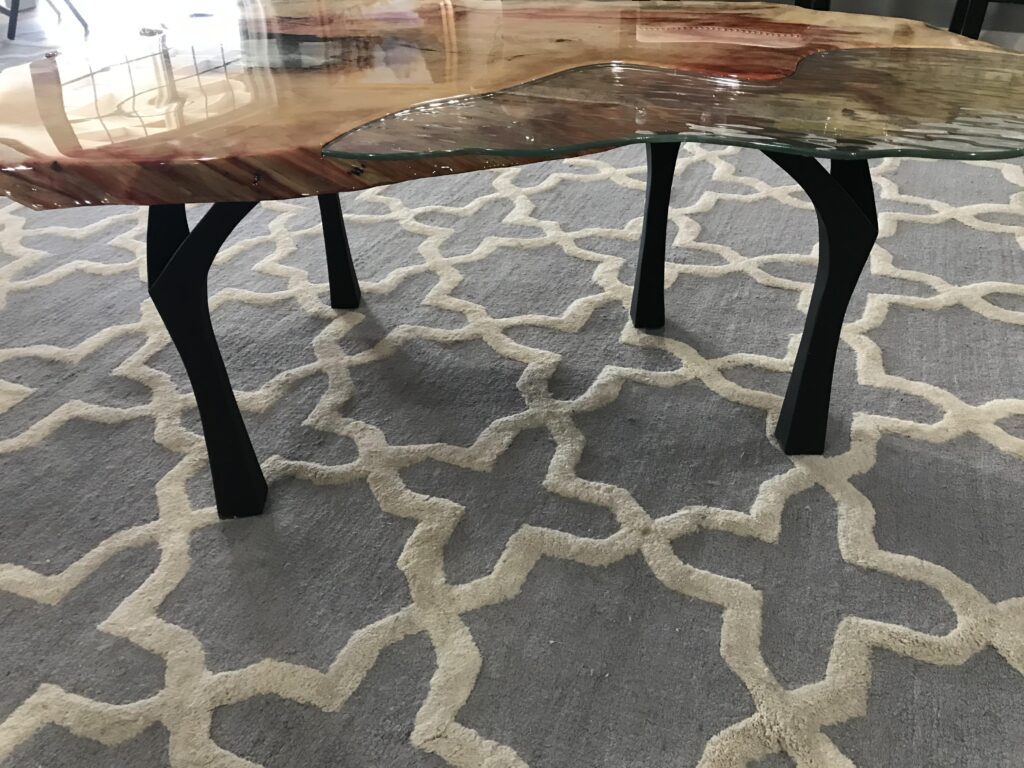 Previous
Next
38″x18″x17″ high. Flaming Box Elder coffee table with 1/4″ laminated glass and epoxy resin finish. Custom powder coated black legs,
$1,000 SOLD
kerosene Dragon lamp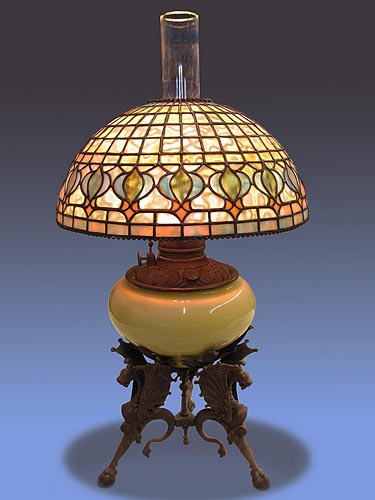 Inspired by Early Tiffany works, this little lamp is a real working kerosene lamp with a reproduction Tiffany pomegranate shade. measures 13″ by 24″ high. the only thing missing is the rubber gasket for the filler.
$1,300